Saturday, January 15th 7:00- 10:00pm Hotel Congress $10 Ages 21+
Celebrate the first night of Dillinger Days with live music, Johnny Hotshot's gun trick show, burlesque dancers, whiskey specials, & more!
Break out your favorite 1930s digs and come on down for an evening of live music, Johnny Hotshot's gun trick show, burlesque dancers, whiskey specials, and more at the historic Hotel Congress! Dress to impress, because this year we're adding in a best dressed contest!
If you'd like to dine at the Cup, we highly recommend reserving your table well in advance! Reserve your table here. The Plaza Eats food truck will be open and serving up delicious fare throughout the evening.
A portion of proceeds goes to the Greater Tucson Fire Foundation to assist with unmet needs in the fire service community in the areas of advanced training, technology, survivor's help, education campaigns, firefighter health and wellness, and other support services.
Come to the annual spectacle in honor of the capture of America's most notorious outlaw by the Tucson Police and Fire Departments!
About this event
Step back in time with vintage cars, live music, 1930s entertainment, local vendors, reenactments of Dillingers capture and more!
Experience the re-enactment of John Dillinger's downfall at the hands of Tucson law enforcement, famously known for succeeding with Dillinger's arrest when the FBI couldn't. Mobs of history buffs, fans of the 1930s, and pop culture enthusiasts crowd the historic Hotel Congress annually to pay homage to the man that famously earned the title Public Enemy No. 1 and his nationally-renowned apprehension.
Re-enactments are at 11am, 12:45pm, and 3pm
Schedule
10am: Desert Melodies
11am: Dillinger reenactment
11:30 am:  Desert Melodies
12:45 pm: Dillinger reenactment
1:15pm: Lecture: "History of Hotel Congress" by Ken Scoville
1:30 pm: Dillinger Historic Walking Tour
2:00-2:45pm: Prison Band
3pm: Dillinger reenactment
4pm: Lecture: "The 1930s, Tucson's Last Quiet Decade" by Ken Scoville
5pm: Mr Boogie Woogiehttps://www.youtube.com/embed/fNmMya4DaMw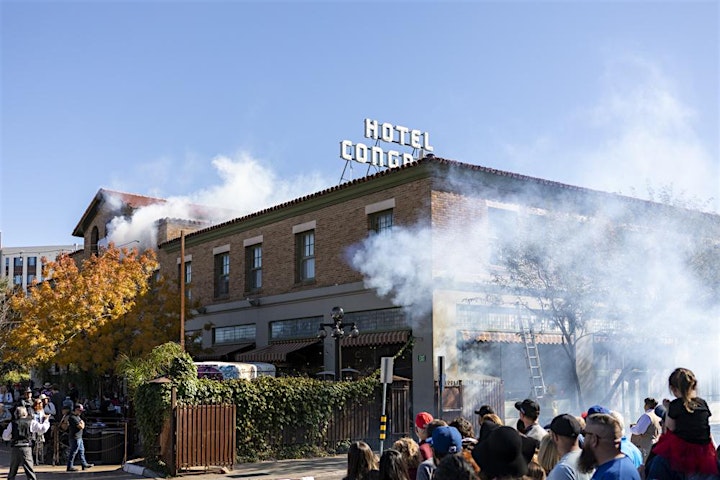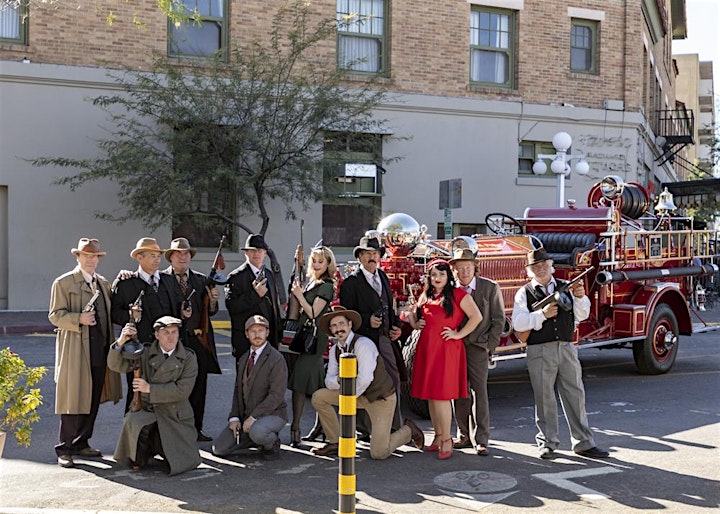 Thank you to our sponsors!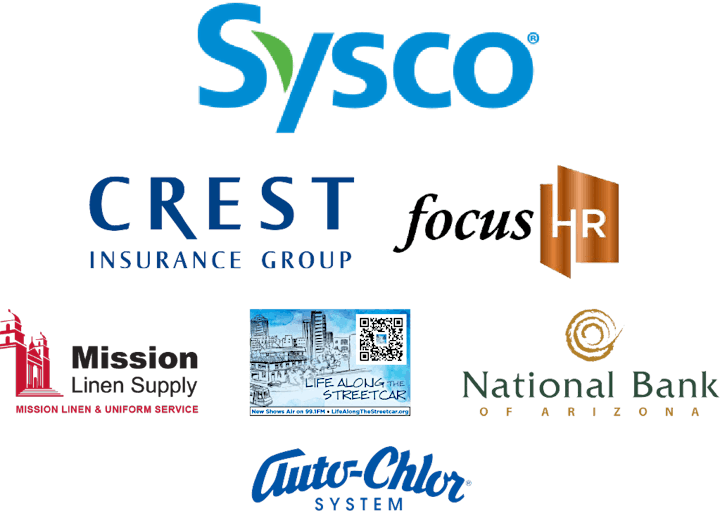 CLUB CONGRESS FAQ
HEALTH CHECK POLICY
We love music. We also love our guests, our employees, and the artists who entrust us to host their performances. We believe it's in the best interest of all these groups to ensure their safety as best we can. To that end, we are following the science as we understand it and asking that all guests that enter our indoor club space be vaccinated or show a 72 hour negative Covid test result.
Our outside plaza space will not have this restriction, but we will be following CDC, and local health guidelines, and strongly recommend mask wearing whenever possible. THAT BEING SAID, we will honor any covid restrictions that any artist requests around their performance on the plaza stage. Please check our concert listings for those details. We appreciate your patience, and appreciate you pivoting with us we navigate this very weird time.